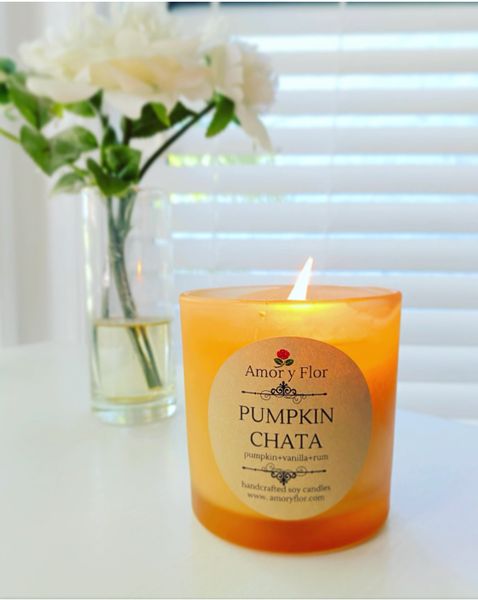 A new scent for all the pumpkin lovers! Get your pumpkin fix with pumpkin, vanilla, horchata, and dark rum!
This candle is infused with natural essential oils, including cinnamon, nutmeg, clove, and lemon. 
This large candle is crafted with all natural soy wax and is hand poured into a 10 oz glass tumbler and contains an all cotton wick. This candle is also vegan, phthalate-free, and dye-free.


Burn time is 50+ hours