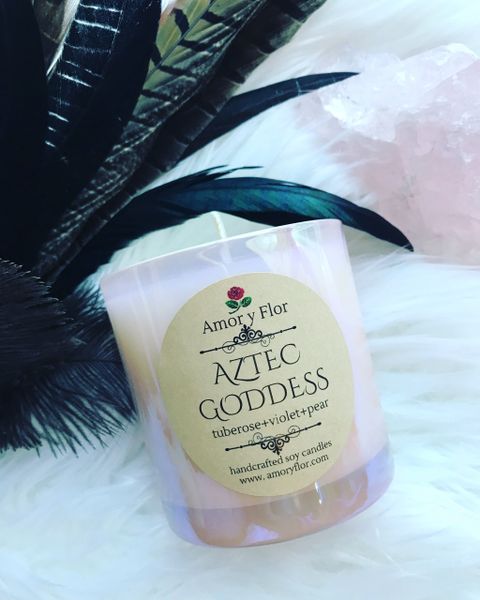 Aztec Goddess is inspired by the beautiful and strong warrior Aztec empire. The Aztecs are said to be the first to harvest the alluring tuberose flower and used this exquisite blooms to honor the Aztec goddess of love, art, and beauty also know as Xochiquetzal. 
Notes: Tuberose, violet, pear
This candle is crafted with all natural soy wax and is hand poured into a 10oz unicorn pink iridescent glass tumbler and contains an all cotton wick. This candle is also vegan, phthalate-free, and dye-free.

Burn time for glass jar 50+ hours