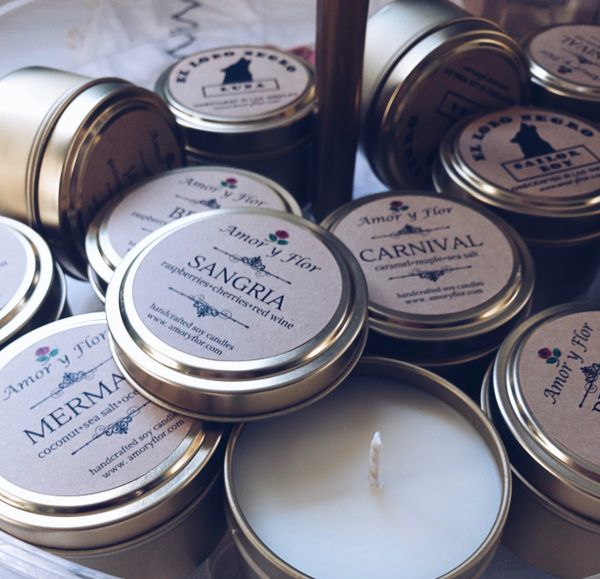 Oro (Gold) Tins - The ornate gold tone of our travel tins adds a touch of luxury to any room and also makes a perfect gift! All of our candles are handcrafted with all natural soy wax, a cotton wick, essential oils and premium fragrance.  Always vegan, phthalate-free, and dye-free!

Burn time for gold travel tins 30+ hours
See full size candles for scent description.