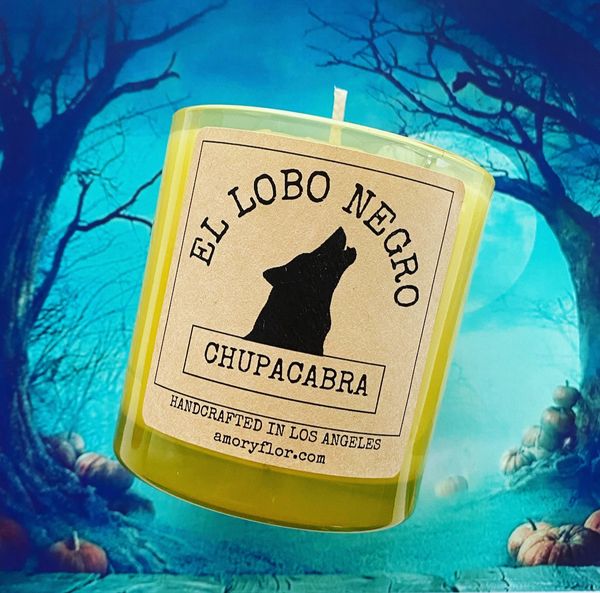 The Chupacabra is an urban legend that has been told for many generations in Mexico and other Latin American countries. This creepy tale involves a blood sucking creature who roams the woods and jungles at night looking in search of its next prey.
This vela is reminiscent of the winter woods and a cozy fire, and features notes of patchouli, tonka beans, vetiver, and rose. 
This candle is crafted with 100% soy wax, essential oils, premium fragrance, a cotton wick, and is hand poured into a 10oz glass tumbler.  Amor y Flor velas are vegan friendly, phthalate-free, and dye-free.
Burn time for glass jar 50+ hours