Traviesa/Buena (Naughty/Nice) Set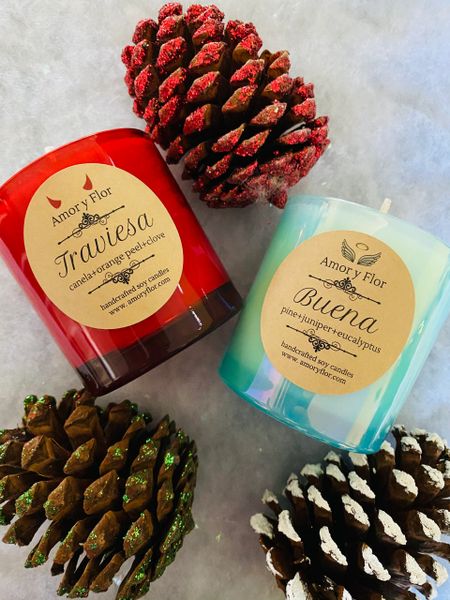 Set of Traviesa/Buena or Naughty/Nice velas. 
Buena (Nice) has cool notes of crisp sage, frosty eucalyptus and juniper, and rounded off with fresh berries and fruit. 
Traviesa (Naughty) has warm notes of poinsettia, clove, cinnamon and orange peel. 
This large candle is crafted with all natural soy wax and is hand poured into a 10 oz glass tumbler and contains an all cotton wick. This candle is also vegan, phthalate-free, and dye-free.

Burn time is 50+ hours
(Note: Traviesa/Naughty is the same scent as Navidad.)